Isolon 100 (NPE)
Written by Admin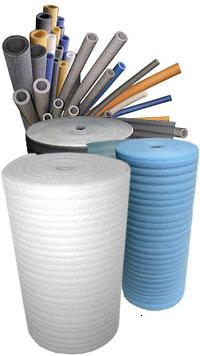 Advantages of Isolon 100
- Low cost
- Efficient barrier against moisture and vapour
- Ecological friendliness
- Non toxic, no odour
- Resistant to oil and petrol
- Low-weight and easy to work with
Isolon 100 can be colored and laminated to aluminium foil and metallized PET film.

Density: 19-45 kg/m3
Thickness: 1 ... 10 mm (single layer). Multi-layer up to 50 mm
Width: 1,05 m, 1,3 m, 1,6 m
Working temperature range −80°C...+80°C.
Applications

Isolon 100 is mainly used as a packaging material for:
- home electrical appliances, like TV sets, kettles etc.
- medical devices
- various loads in wintertime as a thermal insulating packaging
- glass, ceramics, mirrors etc.
- shoes and boots (as an anti-deformation insert)
- furniture
- postings

Isolon 100 is also used as a floating material in harbor booms, in live jackets etc.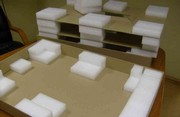 Generally we can produce sheets of a size requested by a customer.